Our Restaurant
Come and taste the culinary poetry of our chef Julie Chaix.
You will find on your plate all the colors of the south, the tastes and scents of the garrigue. Our chef selects the fruits and vegetables that will complement her dishes, she makes her market with the market gardeners of our beautiful region of Alpilles. The aromatic herbs come from our vegetable garden, while the olives are harvested on our estate. The Moulin Castelas in Baux-de-Provence produces our olive oil with the fruit of the property.
Let yourself be carried away to live a truly gourmet dream in an idyllic setting.
The bistro menu is served at lunchtime only, while the restaurant menu is served in the evening.

Opening Hours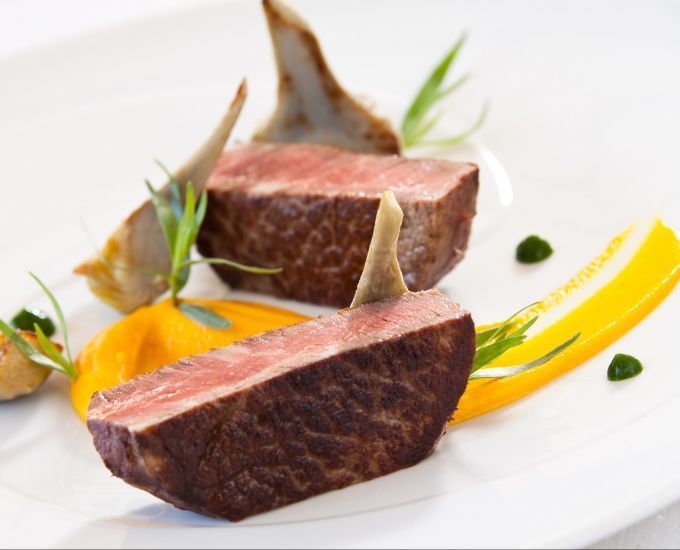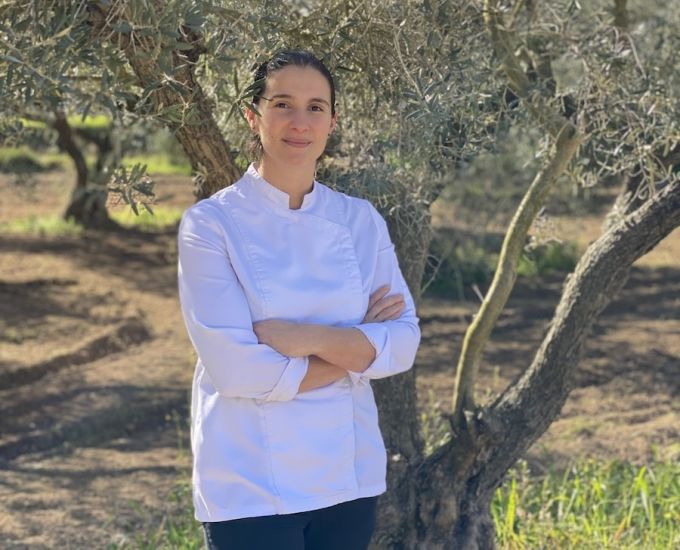 The Chef
After having worked alongside great chefs, Julie Chaix worked for Anne-Sophie Pic in Valence and Alain Ducasse at the Louis XV in Monaco, the young chef decided to take off and set her own cuisine to life. Child of the country, Julie Chaix is passionate about her land and the cuisine so characteristic of Provence.
She draws her inspiration from her childhood memories and the nature that inspires her. Daughter of a market gardener, the chef was made aware very early on of the importance of good food and respect for the seasons. Her values are sharing, authenticity and simplicity. Simple and quality cuisine is how she defines her work on the plate.
She puts her personality into her creations and offers a cuisine that combines naturalness and technique.
She proposes an authentic cuisine that respects the seasons, the products and the producers with whom she will work throughout the year.
Come and taste the culinary poetry of our chef - at Benvengudo you will find all the colours of Provence on your plate.
Read more
Less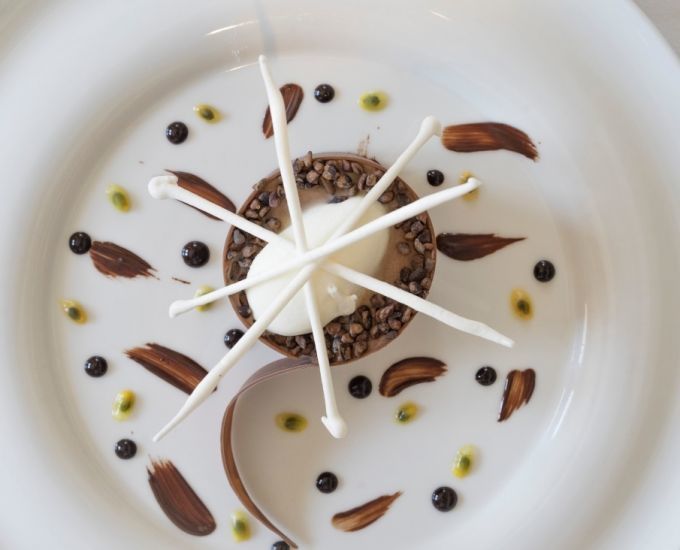 Hours & Menus
Our chef and his team, will be pleased to welcome you from 19:30 to 21:30 (time of the last order) for a gastronomic dinner. The restaurant offers a short menu with tasty dishes accompanied by a fine selection of wines, including neighbouring wine estates. For lunch, from 12:30 to 14:30, we will gladly propose you our Chef's bistro menu.
In 2023, our restaurant is open from 24 March 2023 to 5 November 2023 with the exception of the following dates:
- Closed on Tuesday and Wednesday from 24 March to 27 April 2023 and from 1 October to 5 November 2023
The annual closure of our restaurant and hotel is from 5 November 2023 to 29 March 2024.
Read more
Less